Jason: Z, what the hell do you do for a living? Z: Well, I look at mortgages and... Jason: Zzzzzzzzzzzz...
I've posted about cockfights, and I've posted about poo. I feel a need to balance that with something a little more serious (and boring to 99.9% of people out there). So here we go.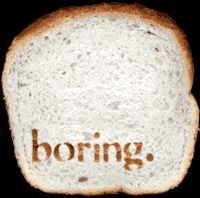 Here is the
cover story
of today's NY Times Business section. It talks about the mortgage market these days and the looming wave of payment shock that many borrowers out there will be facing in the coming years. Why does anyone care? I guess in one sense people care because if this gets out of hand it might, uh, affect the economy or something. Realistically, the only reason anyone reading this would care is that it gives a better idea of what the hell I am doing when I stay late at work. (Trying to find an answer to the questions raised in the article. I have some answers already, but they are proprietary to my company and I'd have to kill you and repossess your belongings if I told you)
Everyone is making a huge deal about the volume of interest only and neg am loans out there. I actually don't think it's as much of an issue as they believe. Only the borrowers stupid enough to take out an IO because "then you get to pay less each month" will become real problems. The majority of people out there are (hopefully) using the IO to simply manage cash flow over the course of the year a bit. Assuming that is true, the mortgage market will not implode. If I am wrong, well, then I'll just have to work even later while trying to find some way to cover my ass.