The Glory (????) of the Human Voice
What's old is new, what's new is really old. I remember as a young kid hearing Golden Throats I & II listening to Leonard Nimoy sing If I Had A Hammer, and William Shatner's rendition of Lucy in the Sky with Diamonds. The album was a tremendous childhood discovery from listening to Sunday night radio show host Dr. Demento. Fast forward to 2004 when we hear William Hung sing She Bangs on American Idol. So bad that it's good.

After talking to someone about Wing and sampling her crooning, my friend told me the tale of Florence Foster Jenkins a social lite who sang in Carnegie Hall. We've all heard the short, "How do I get to Carnegie Hall? Practice Practice Practice." Well here this lady did not have to practice. This woman is completely old school Opera.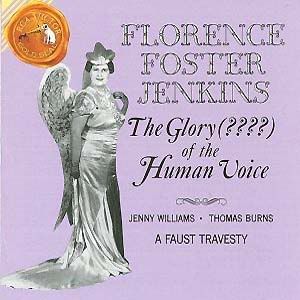 From her recordings, it is apparent that Jenkins had little sense of pitch and rhythm and was barely capable of sustaining a note. Her accompanist can be heard making adjustments to compensate for her tempo variations and rhythmic mistakes. Nonetheless, she became tremendously popular in her unconventional way. Her audiences apparently loved her for the amusement she provided rather than her musical ability. Critics often described her work in a backhanded way that may have served to pique public curiosity.

Despite her patent lack of ability, Jenkins was firmly convinced of her greatness. She compared herself favourably to the renowned sopranos Frieda Hempel and Luisa Tetrazzini, and dismissed the laughter which often came from the audience during her performances as coming from her rivals consumed by "professional jealousy". She was aware of her critics, however, saying "People may say I can't sing, but no one can ever say I didn't sing."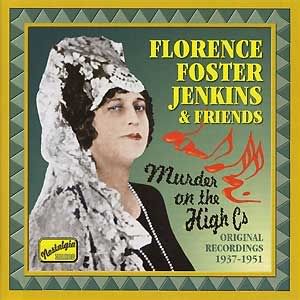 I leave you with a sample...

Queen Of The Night Aria (clip #1)

Adele's Laughing Song (clip #2)