Combing through Jason's links column
Someone has to do it. SC and Z are off gathering pr0n and Cynthetiq is probably looking for interesting original stuff to put up. So I'll be Jason today. Jowl pictures aplenty! Links to the petition to canonize Ed Robertson! Guys in Speedos!
I found the following tidbits from
Stereogum
amusing:
Jennifer Garner's awesome great workout mix!

- Amusing on three levels, Ms. Garner's musical selections themselves, her AWESOME!! liner notes, and the snarktastic reader comments. How snarky are these comments you ask?
Jennifer, the exclamation point police are on their way...
Posted by: Amanda at January 13, 2005 02:54 PM

i really love jennifer garner's playlist. it is so talented!! and incredible!! it really gets me going!! and it's so talented.
Posted by: normal at January 13, 2005 03:59 PM
Honestly now, isn't it bad enough that she is afflicted with Ben Affleck without the internet snark mafia ganging up on the poor thing?
stereogum: Worst/Most Embarrassing CD You Ever Bought?
-
Now
we're talking. I demand everyone respond to this. I will even go above and beyond the call and give you the most embarrassing cassette
and
CD I ever bought. I hear you all asking yourself, wait a minute, this is the guy who unabashedly performs the cheesiest of 80's pop music and disco live onstage. What could he possibly be embarrassed by? Well kids, my love of hair metal is well documented, but there are limits...
Cassette (tie) and yes I had both of these:

and, bafflingly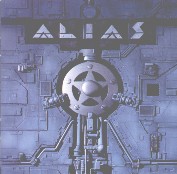 CD:
(it was a gift OK?!?! A gift that I asked for...Shut up I hate you!)
Moving on to the Spinal Tap lyric inspired section of this post:
First, from
Kottke
:
The bigger the waistband, the deeper the quicksand
- What more could you possibly want from an article? Leonard Nimoy, Leonard Nimoy's apparent love of photographing large women in the buff, the obligatory Kirstie Alley reference any time someone mentions large women, the obligatory Shatner reference anytime someone mentions Leonard Nimoy, the Fat Bottom Revue, the word "
Marmoreal
" in context. Don't worry Jay, no actual pictures of naked people, zaftig or otherwise.
Then
Gothamist
:
SINKHOLE!, You know where you stand in a SINKHOLE!
- Folks lend a hand in a...OK I'll stop.
I will leave it to my fellow guest bloggers to find appropriate links for other Spinal Tap songs like Sex Farm, Stonehenge and Break Like the Wind.